WE ARE
RCA AT WESTMINSTER
We're honored to be included on the Newsweek and Statista Best Addiction Treatment Centers 2022 award list!
Be a beacon of hope.
JOIN THE RCA WESTMINSTER FAMILY
Recovery Centers of America at Westminster is one of RCA's most charming facilities. Besides beautiful landscapes and a connection to nature, it offers unique programs and treatments for our patients and unique career opportunities for our potential employees.
To combat the opioid epidemic sweeping the United States, RCA has been vigorously expanding our addiction treatment services to new locations, consistently adding more facilities, expanding existing ones and hiring additional employees. RCA chose to open its third facility in Westminster, MA in response to the state's alarming rise in opioid-related deaths. After acquiring a property suitable for healing retreats at the base of the Wachusett Mountain (and less than 20 miles from the Oxbow National Wildlife Refuge) in Westminster, Massachusetts, RCA undertook a massive renovation effort to turn it into a cutting-edge addiction treatment facility. RCA at Westminster officially opened its doors in 2016, providing residents of Massachusetts a unique neighborhood-based treatment model founded on the latest scientific research.
Due to RCA's quick growth, new opportunities constantly open up for employees who fully embrace RCA's core values of professionalism and compassion for others. RCA at Westminster in particular nearly doubled its capacity in the last several years. Regardless of which position or facility, when it comes to career growth, the sky is always the limit at RCA. Employees who demonstrate ability and dedication have been consistently promoted to positions of increasing responsibility, including positions at existing RCA sites and to management positions at new RCA facilities.
A MISSION TO SAVE 1,000,000 LIVES
Daily achievements contribute to our ultimate mission: To save 1 million lives.
In Massachusetts the opioid epidemic continues, deaths that involved synthetic opioids other than methadone (including fentanyl and fentanyl analogs) continued to rise with more than 28,400 overdose deaths in 2018. Too many MA families continue to suffer and lose loved ones to the disease of addiction.
That's where RCA Westminster comes in. We're on a mission to save a million lives from addiction by offering affordable and accessible treatment through the novel approach of being in-network with most private insurances within our service areas. We have an unrelenting passion for what we do and we're looking for others who share that passion, because if your passionate about what you do every day it isn't a job, it's a calling.
A positive work environment, strong teamwork amongst staff, and the pleasure of helping to save the lives of those we serve. The company consistently scholarships patients and provides free care when necessary to keep up with the ultimate goal of helping people. One of the most ethical companies you will find, and there are countless patients and staff who will testify to that." – Westminster Employee
Life at RCA at Westminster
Our Westminster team has an eclectic mix of hobbies and interests, but there's one thing we all have in common: Every one of us is driven to put our patients first, save lives, and help rebuild families torn apart by the disease of addiction. We're always growing and looking for new individuals with passion and dedication to join our team and help further our mission.
Brandy Novak-Dixon
I spent just a little bit over a year as an employee of RCA Westminster. It is such a wonderful place with some of the most amazing, dedicated, compassionate and genuine staff. The people I have met and all that I have learned will forever be with me. If I could have, I would have taken RCA with me.
Posted by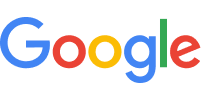 AJ Hatton
I'm closing in on my 1 year work anniversary at RCA Westminster. I continue to be impressed by the level of commitment to improving the lives of patients that I see on a daily basis. The staff continuously work towards enhancing the quality of care they provide. One of the first patients at this facility was a family member of mine, and between his experience as a patient and my own experience as an employee, I cannot say enough good things about RCA.
Posted by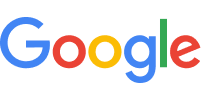 Sign-On Bonuses Available for New Full-Time Hires
$10,000 for Full-Time Registered Nurses

$10,000 for Full-Time Licensed Practical Nurses
Menu